Book – Apple Cider Vinegar
Organic apple cider vinegar is the #1 food for maintaining the body's vital acid-alkaline balance.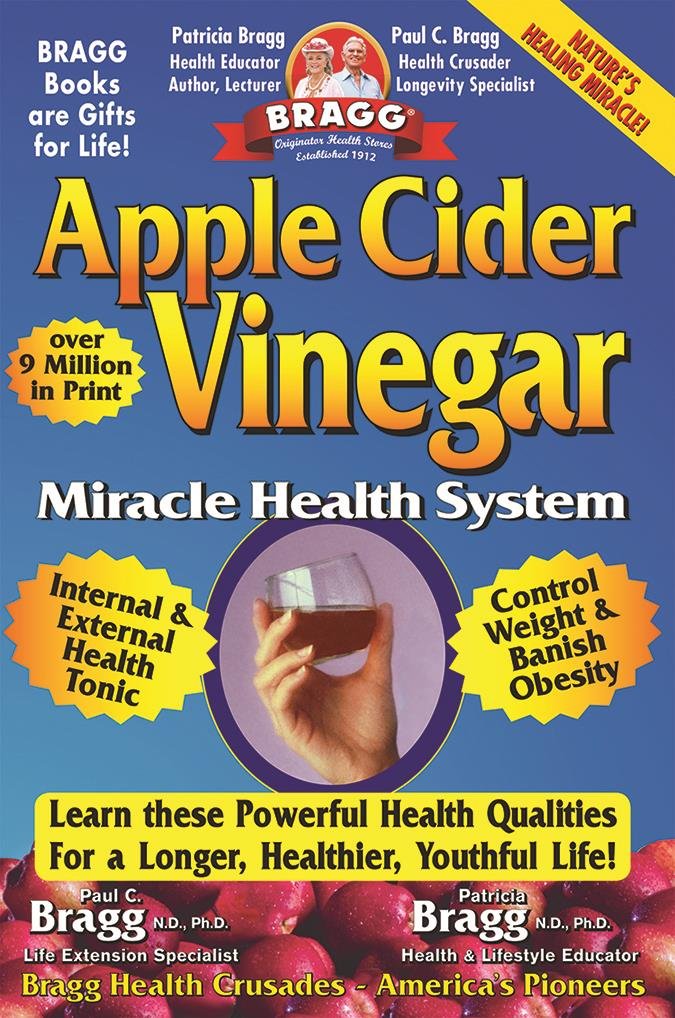 Paul C. Bragg, originator of health stores in America, and his daughter, Patricia, are world-renowned health crusaders. They have changed millions of lives through their books, teachings, lectures and media appearances. In this book, the Braggs reveal the legendary health-and life-giving versatility of apple cider vinegar. As a nutritive drink it is a powerful agent for health and wellness. It is also used for dozens of other purposes, including as a beauty aid, for skin treatments, in recipes, as an anti-biotic, anti-septic, hair-revitalizing shampoo, headache reliever, and weight reducer. The book is entertaining and will inspire you to better health! It chronicles the history of ACV from the time of Hippocrates (the Father of Medicine) who discovered its multiple uses in 400 B.C. The authors explain, in layman's terms, the nutritive value of apples, which are rich in potassium, enzymes and other life-extending elements.