Description
What is revealed in this VIDEO?
Assurance and confidence that biological or sustainable farming practices not only work, they work better than conventional practices.
The world market is demanding cleaner, healthier, more sustainable, tastier food
Some basic science principles, key grower practices, and concepts that will empower YOU to successfully grow sustainably, biologically, ecologically, and profitably.
As a farmer find WHY change to biological farming is inevitable
Rising fuel and productions costs
Constant occurrence of weeds, diseases, and insect pests
GMO problems/failures/health disasters
 Consumer demand including environmental concerns, the food miles concept and like it or not, the consumer rules – they pay the bills
Lack of nutrients in the current production, a key cause of health problems in human and stock health
What is Biological Farming?
Examining soil chemistry, calcium, other minerals
Using biological products such as fish, seaweed, humic/fulvic acid, inoculants
Water management
Testing Tools
This workshop shows YOU the costly and unnecessary problems caused by conventional farming practices. These problems can easily be avoided by embracing biological farming practices.
running time approx 315 mins
Watch Sneak Peek: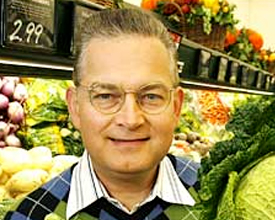 Dr. Arden Andersen – Family Practice Physician providing care for anyone from newborn babies to old-age care, including nutritional and dietary management, IV nutritional and other therapies, injection, and neuromusculoskeletal therapies.
Arden combines the best of all medical therapies and actual illness prevention. Arden also has a full medical and surgical license in the US and with the US Military.
Agricultural Practitioner providing holistic soil/crop health management integrating chemistry, physics, biochemistry, biophysics, and microbiology. Arden's aim is to maximize production, quality, nutritional density, and safety.
He provides education, training, and human health integration
Agriculture/medical industry consultant, teacher, lecturer, author, distinguished speaker.