Description
We initiated this interview after finding out on our travels that all compost definitely ain't compost. It is a really great interview and well worth listening too given the ground that gets covered, especially for anyone who is puzzled about making compost like:
Why is temperature important? How often should It be checked? If I've messed it up, can an anaerobic pile be saved' How do you make a more fungal dominated compost, How do you make chicken manure safe> Should you add e.g. rock phosphate to your compost?
Anyway,  You can listen to this MP3 in your car and tractor anytime.
What Is Good Compost?
Smells like mushrooms. No smell is lesser quality and bad smell – DON'T USE IT! Dark brown, NOT black Crumbly structure when touched. One drip of water when squeezed holds together in one hand Visible fungal hyphae (white strands)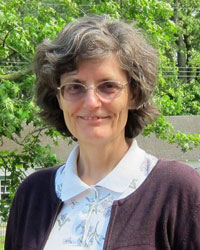 Dr Elaine Ingham
Dr Elaine Ingham is an energetic, easy-to-understand speaker who explains what life in the soil is all about. Behind this "user-friendly" approach lies a wealth of knowledge gained from years of intensive research into the organisms which make up the soil foodweb.