Description
In 1999, Jerry was diagnosed with Non-Hodgkins Lymphoma and given 6 months to live. He did not submit to chemotherapy, but rather, developed his own unique dietary approach to enhance his immune system.
This is a must for anyone who wants to combat disease using the natural way of immune-strengthening by utilizing "Food as Medicine". This concept is so powerful that when integrated into one's diet, has the ability to prevent and reverse cancer and other diseases which attack the immune system.
Health Is Everyone's Responsibility. You as Parents are Accountable For Your Children's Health, Their Health Reflects What You Put On The Table!
Our food intake has become so modernized and manipulated by unknown powers that half the time we don't really know what we are putting in our mouths and most of the time we don't even think about it! I mean, who cares right?
What most people don't understand is that the function of food isn't just to sate hunger. Some of those who do watch what they eat, primarily with the intention to lose weight, deprive themselves of the nutrients that help prevent and fight disease.
Others who constantly eat processed fast food, don't realize the harm that they are inflicting onto their bodies.
"Food as Medicine" is a compelling and informative talk about the power food has to optimize your internal systems. Jerry Brunetti explains the complexities of nutrition and what we are missing in our bodies such as chromium and selenium in a way that everyone can comprehend. It is inspiring and life-changing information!
The Benefits of Coriander
Cholestorol is GOOD for you!
We aren't living as long as we used to!
The battle between Raw Milk vs Cancer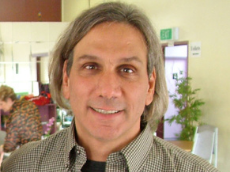 Jerry Brunetti
Jerry Brunetti a worldwide lecturer specializing in the formulation and production of health products for farm livestock, equine, pets and humans. Jerry possesses an unequalled knowledge on the dynamics of biological systems, aiding the spread of awareness between the link from produce, farming and nutrition to the teachings of a healthy lifestyle, mind and body.
Note: Since recording this course Jerry has sadly passed away. He is missed dearly. We are honoured to be able to help spread his life work. legacy and knowledge.