Foundation for Soil, Animal, Plant & Human Health
Leading animal nutritionist Jerry Brunetti talks about the importance of nutrition, farm biodiversity and the importance of seeing the farm as a whole system. Do you currently see your farm as a whole organism?
What you feed to your animals or yourself will ultimately feed the microbes.
Ways on how you can determine the quality of the food and how to translate that into productivity and healthy livestock.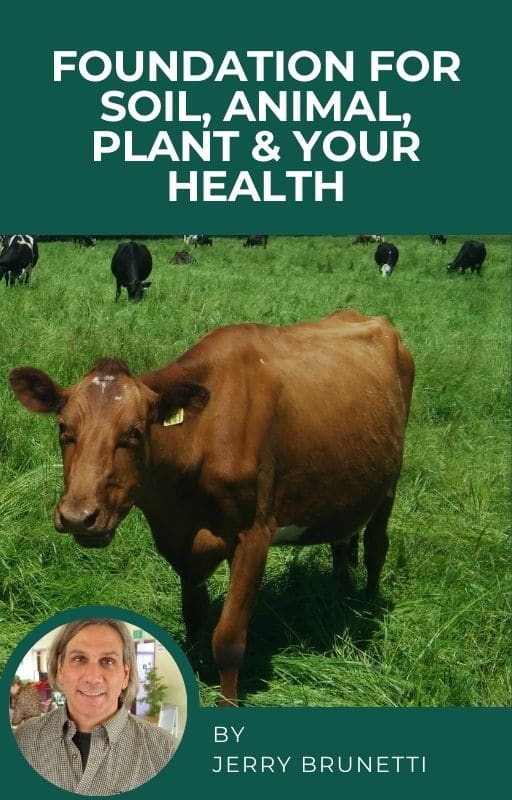 PLUS: 30-Day Money-Back Guarantee