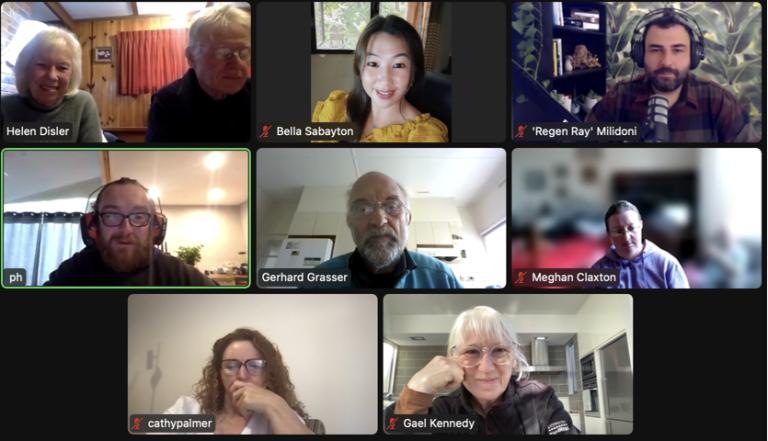 During this call, we shared what we've been working well lately, Our wins, Our goals, visual soil assessment, and more!
We together shared advice on how to navigate milk fever, as Meghan was dealing with this on their farm and good news is that all is well and safe! Some good tips and ideas were shared to prevent and manage it if it occurs again.
Phil asked about how he can easily hand seed his 2ac paddock and we all had some cool ways including making clay seed bombs!
Gael raised concerns about the amount of rain causing her truffle trees to show signs of stress and we all spoke about what can be done to catch early signs of tree damage and help with water drainage.
We spoke about the current global situation and how we are planning for the future to be physically and mentally in the right space.
We all had lots of fun and spoke about the importance of belonging to a community of like minded people.
Special thanks to Gerhard Grasser who shared a huge amount of his wisdom during this call. We are forever grateful to be in the presence of such experience and knowledge.
_____
Visual Soil Assessment Links:
Healthy Soils, Healthy People
Simple & Practical Observations For Healthy Farming
Let's Talk Soil – Understanding the Construction of pH In Our Soils with Bryan McLeod
Other Links:
**WE NEED YOUR HELP** Please watch and help us fight changes coming into place for our small farm and other farms in NSW.
https://www.row7seeds.com/
https://www.bluehillfarm.com/
Check the Virtual Regen Classroom Calendar for the Next Session