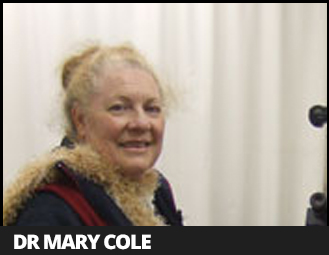 Career:
PhD in plant pathology from Monash University carried out at Monash University, South Australian Dept of Primary Industries & UCLA, Davis, California.

Lectures in plant pathology, in particular, grape vine diseases, but agricultural and environmental pathology in general; microbiology of soil and biological/organic and biodynamic principles including the soil food web.

1994 to present: Academic at Charles Sturt University, Monash University and University of Melbourne.

1999 appointed foundation director for Centre of Wine, Food & Agribusiness in Faculty of Business and Economics at Monash University.

2006 appointed to Faculty of Land & Food Resources at University of Melbourne – involved in postgraduate distance mode to national and international students.

2009 continuing part time lecturing in Diplomas of Viticulture and Oenology for Goulburn Ovens Institute of TAFE.

2009 continuing part time lecturing in Faculty of Medicine, Monash University.

2010 continuing coordinating and lecturing in a professional development subject with Dr Elaine Ingham of Soil Foodweb Institute USA.
Research:
Recognised as national and international leader in research into the plant pathogen, Botrytis cinerea, the fungus that causes rot of grapes, flowers and many vegetables.

Contributes papers to national and international journals.

Has chaired and participated in national and international conferences and symposia in plant pathology.
Consulting:
Has a research-consulting laboratory with 2 staff.

Can carry out water testing, any plant disease identification and identification of fungi; quality assurance, label rate validation; research projects in agriculture, horticulture and biological post-harvest crop protection.

Expert witness statements for courts and VCAT.

Integrated Pest and Disease Management workshops for wine industry.

Soil Foodweb Institute testing laboratory for soils, compost, compost teas.
Public interest:
20 years an Honourary Consultant to the Victorian Poisons Information Centre on mushroom poisoning and identification.
Involvement in Landcare and alternative farming practices.
Member of the Australian Institute of Agriculture Science & Technology