Support local while you FindGoodFood with tasty new app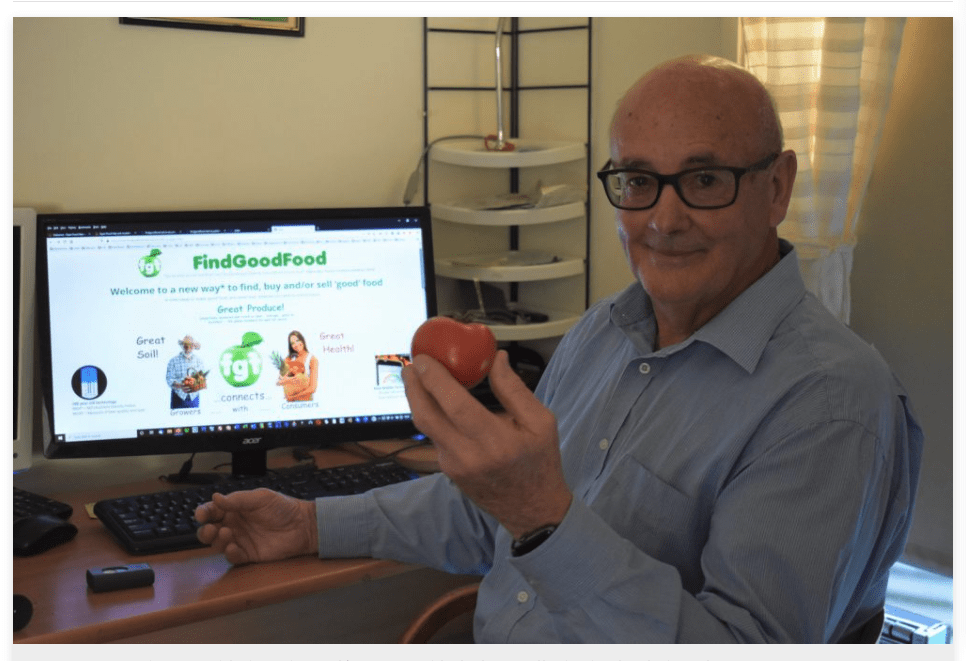 By: Edwin Williams
AS a teenager, Chris Macquet spent years extremely ill, having contracted hepatitis A. Living with a severely damaged liver ever since, sourcing and eating fresh, healthy foods that will nourish his body is always front-of- mind.
With professional backgrounds in IT, optimising natural resource supply chains, and growing truffles and eggs, Mr Macquet decided to get online and launch a new platform, making it easy for people like him to discover and buy the local, nutritious food they need.
This FindGoodFood database directs consumers to listed farmers or stockists offering fresh, chemical- free produce, and it can alert them to weekly price specials.
"The farmer submits data, puts in all the varieties of produce, the markets they go to, puts in all their food outlets, their farmgate, and the hours they're available," he said. "Our philosophy is that it doesn't matter what dietary regime a person follows, whether it's paleo, vegan, keto… They still have to balance their diet."
"This way, they can make good food decisions, supporting smallfarmers dense, need."that grow the nutrient- chemical-free food they"
Designed with consumer health and small farming enterprises in mind, Mr Macquet's site has a radius search function, highlighting all producers registered with the database across targeted areas of regional Victoria.
Formerly owning Truffleberry Farm in Navigators, he said FindGoodFood is a step forward in strengthening the "local food economy" which needs constant support to stay alive and thrive.
"There's a great passion, amongst people we are connected with, about preventing good, organic, quality farms from falling down. Some are even helping young farmers to buy them," he said.
Mr Macquet's current primary objective is to attract at least 200 consumers to the site in Ballarat.
Register and source more information at findgoodfood.net. FindGoodFood will also soon offer a multi-modular app, with plans to go global.