The Benefits of Native Grasses And Their Use In Farming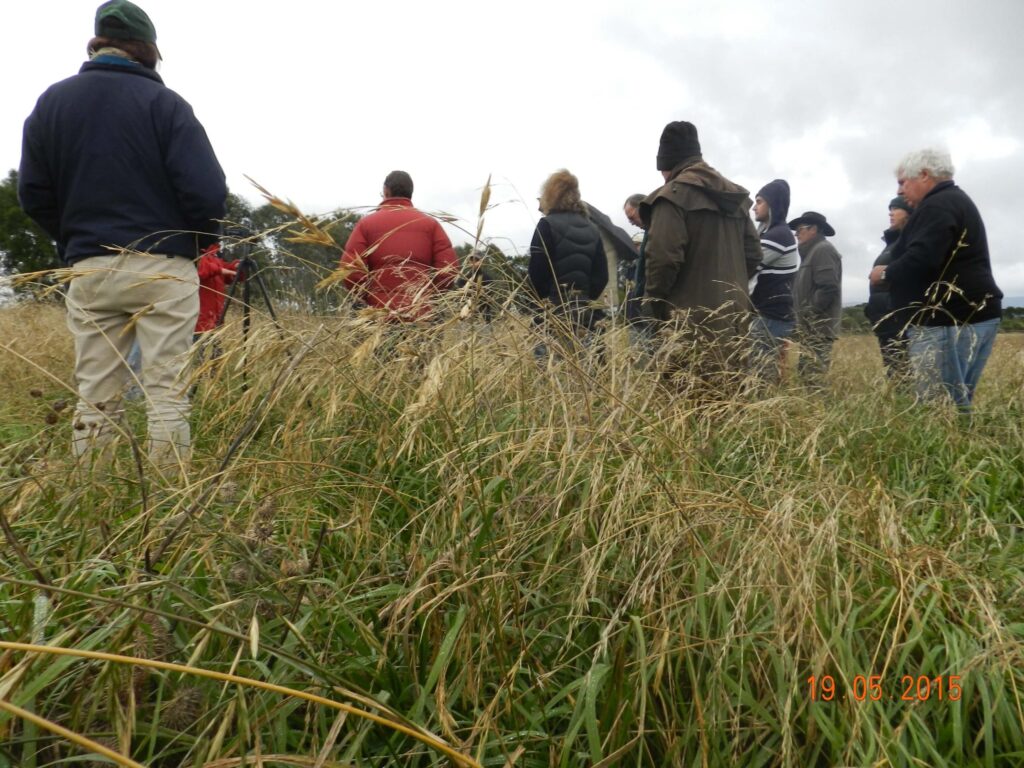 The Benefits of Native Grasses And Their Use In Farming
Native grasses offer practical benefits for regenerative farming practices, including soil conservation, increasing biodiversity, water management, and particularly livestock forage.
Here are some key aspects of native grasses and their use in farming:
Adaptability:
Native grasses are well-suited to local climates and soil conditions having evolved over time to thrive a specific regions. They, therefore, require few inputs like fertilizers, pesticides, and water due to their resilience and adaptation.
Soil structure:
Native grasses have extensive root systems that improve soil structure and prevent erosion. Their deep roots enhance the soil's ability to hold water and nutrients. Native grass pastures have a long-term mineral-associated organic matter for long-term carbon sequestration making them particularly valuable in areas prone to erosion or with fragile soils.
Biodiversity:
Native grasses provide habitat and food sources for diverse wildlife, including birds, insects and small mammals. Life below the soil is also protected.  Local ecosystems and enhancing biodiversity on farmlands also supported. The health of the ecosystem can be further enhanced by incorporating native wildflowers, shrubs, or trees.
Water management:
Native grasses have efficient water use mechanisms, adapting to drought or excess rainfall. Their deep roots capture and store water, reducing runoff and improving groundwater recharge. An extremely important benefit in times of increasing weather extremes and unpredictability. Irrigation requirements are lessened compared to nonnative species.
Livestock forage:
Many native grass species offer excellent forage quality, suitable for grazing livestock including sheep and cattle. They provide a balanced diet with essential nutrients for animals which mostly eliminates the need for supplementary feeding. Furthermore their fibrous nature aids digestion. Native grasses improve the overall sustainability of the farming operation.
Pest management: 
Native grasses often have natural defenses against pests and diseases in their native environments, eliminating the need for chemical pesticides and promoting natural pest control.
Weed suppression:
Dense stands of native grasses can suppress and even outcompete invasive weeds This helps farmers maintain more profitable grazing areas.
Wildlife habitat restoration:
Native grasses play an important role in restoring wildlife habitats. Farmers can thus contribute to habitat restoration and create corridors for wildlife movement.
Economic benefits:
Native grasses can provide additional income whilst saving costs on inputs. Income streams through seed production, landscape enhancement, beekeeping or ecotourism activities such as nature trails, and bird watching.  Costs are lowered due to less reliance on input costs associated with synthetic fertilizers, pesticides, and irrigation.
When considering the use of native grasses in farming, often in grazing operations, it simply means managing grazing to allow the grasses to return. Successful integration of native grasses into farming systems however requires some planning, site-specific considerations, and knowledge of local grass species. Collaboration with astute farmers, local agricultural extension services, conservation organizations, or native plant experts can provide valuable guidance for farmers interested in incorporating native grasses into their operations.
In conclusion, native grasses offer a multitude of practical benefits for regenerative farming practices. Their adaptability to local climates and soil conditions, along with their minimal input requirements, make them an ideal choice for sustainable agriculture.
Native grasses contribute to soil conservation by improving soil structure, preventing erosion, and enhancing water and nutrient retention. Their extensive root systems and ability to withstand drought or excess rainfall make them valuable for effective water management, reducing runoff and promoting groundwater recharge.
Native grasses offer practical solutions for regenerative farming practices, supporting soil conservation, biodiversity, water management, and livestock forage. By embracing the benefits of native grasses, farmers can cultivate sustainable and resilient agricultural systems while contributing to the restoration and preservation of our natural ecosystems.