Three things that makes soil so important?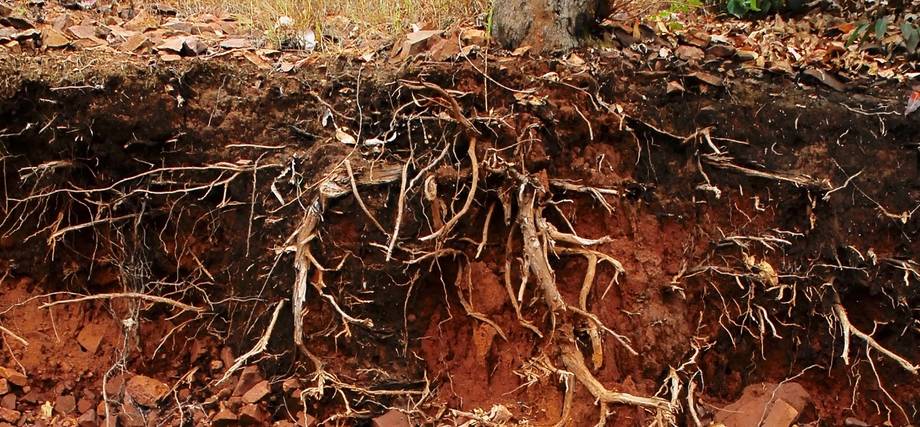 Soil is essential for life on Earth. Not only does it provide the foundation for plant growth, but it also plays a vital role in the global carbon cycle. Soils help to sequester carbon dioxide, reducing its impact on the atmosphere and mitigating climate change. In addition, soils play a critical role in water filtration and nutrient cycling, helping to promote healthy ecosystems. As humans continue to put pressure on the world's resources, it is clear that soil will play an increasingly important role in meeting our needs. Soil provides us with food, energy, and nutrients, and its ability to mitigate climate change and promote healthy ecosystems makes it an essential part of our future.
Here are three reasons why soil is so important:
1. Soil is home to many living things
Soil organisms are important for sustainable food systems and mitigating climate change. Plants and animals rely on soils for food, shelter, and more. Soil is also home to fungi, algae, and unicellular and multicellular organisms that are invisible to the naked eye, such as bacteria and protozoa. Soil organisms help improve drainage and soil structure, making the soil more fertile and productive. They also contribute to the decomposition of organic matter, which releases nutrients that plants need for growth. In this way, soil organisms play a vital role in sustaining food production and mitigating climate change.
2. Soil is key to the carbon cycle
Soil is a vital component of the global carbon cycle, as it both emits and absorbs greenhouse gases. Soil organic carbon, which consists of decomposed plant and animal matter, is a major source of atmospheric carbon dioxide. As microorganisms break down this organic matter, they release carbon dioxide into the air. Soil also plays an important role in sequestering atmospheric carbon. When plants photosynthesize, they pull carbon dioxide out of the air and store it in their leaves and roots. As these leaves and roots die and decompose, they add organic matter to the soil, where it is slowly broken down and absorbed by plant roots. In this way, soil acts as a natural sponge, soaking up excess carbon from the atmosphere. Carbon-rich soils are essential for mitigating climate change and maintaining a healthy planet.
3. Soil's essential roles for food and materials
Farmers have long relied on soils to produce food for people and livestock. In recent years, however, the importance of soils has become even more apparent. Soils play a vital role in purifying water and filtering out toxins and impurities. They also provide raw materials for essential infrastructures, such as bricks for buildings. With increasing pressure on the world's resources, it is clear that soils will play an even more important role in the future. As we learn more about the vital role that soils play in our world, it is becoming clear that they are one of our most precious natural resources.
Soil is one of the most important natural resources on earth. It is essential for growing crops and vegetation, and it plays a vital role in many ecological processes. Unfortunately, soil is often taken for granted and its importance is underestimated. This is especially true in developed countries, where many people are disconnected from the land and have little direct experience with farming or gardening. As a result, soil conservation is not often given the attention it deserves. However, without healthy soils, we would not be able to grow the food we need to survive. We must therefore do all we can to protect this vital resource. There are many ways to conserve soil, such as using organic methods of farming, avoiding deforestation, and reducing erosion. By taking these steps, we can help ensure that future generations will be able to enjoy the benefits of healthy soils.
Want to discover more about
Soil Organic Carbon?