Animal Feeders For Free Choice Minerals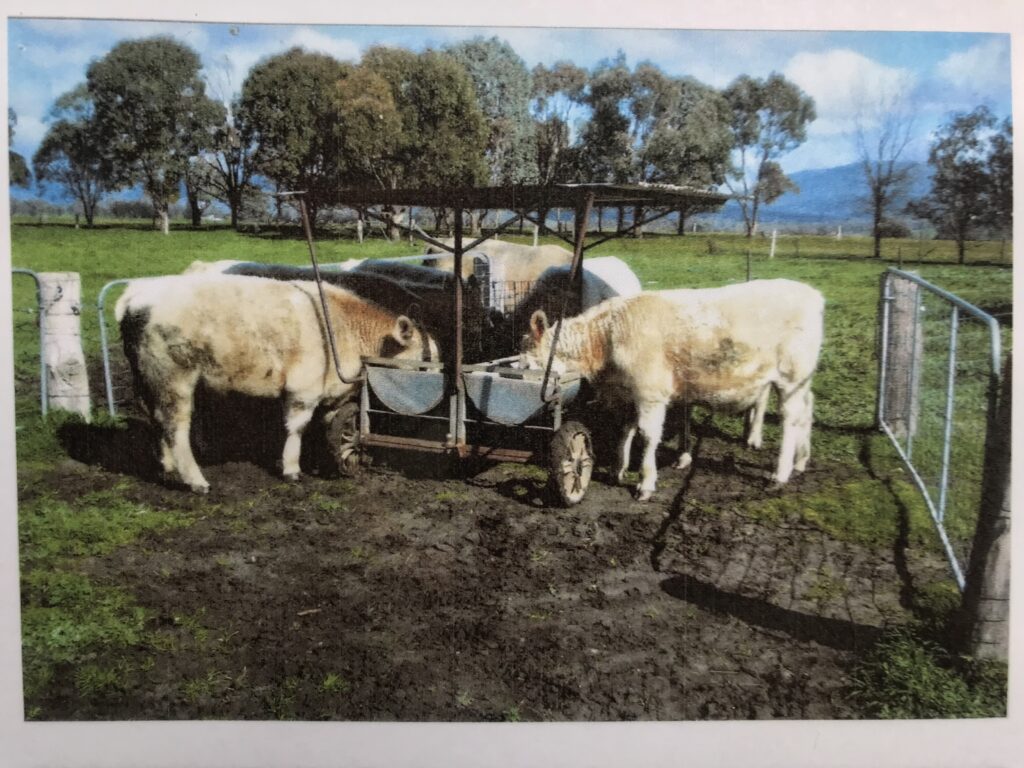 Animal Feeders For Free Choice Minerals
Some type of feeders for making available free choice minerals to animals. Free-choice mineral feeders are designed to provide animals with easy access to essential minerals they require for optimal health and performance. These feeders allow animals to self-regulate their intake, selecting the minerals they need based on their individual nutritional requirements. Here are some common types of feeders used for making free-choice minerals available to animals:
Trough Feeders: Trough feeders are rectangular or elongated containers placed on the ground or mounted at an appropriate height. They have a large capacity and can hold a significant amount of mineral supplement. Trough feeders are commonly used for sheep, cattle and other large livestock. They are sturdy, easily refillable, and can accommodate multiple animals simultaneously.
Barrel Feeders: Barrel feeders are large drums or barrels with one or more openings through which animals can access the minerals. They are often suspended at a height or placed on a stand to keep them off the ground. Barrel feeders are commonly used for horses and other equines, as well as smaller livestock such as goats and sheep. They offer durability, protection against weather elements, and the ability to hold a substantial quantity of minerals.
Hanging Bins: Hanging bins are smaller feeders made of wire mesh or solid materials that can be suspended from fences or posts. They are suitable for providing minerals to allow easy access for animals and help keep the minerals clean.
Mineral Feeders with Nose Flaps: Some feeders are equipped with nose flaps that animals can lift to access the minerals. When the animals stop pushing the flap, it returns to its closed position, preventing excessive consumption and reducing waste. They also protect the minerals from the weather.
When it comes to choosing a free-choice mineral feeder, it is important to consider the following factors such as the type of animals, their size, the number of animals to be served, and the environmental conditions in which the feeder will be placed. Providing clean and fresh minerals in appropriate feeders is crucial for maintaining animal health and ensuring they receive the necessary nutrients.
Animal & Livestock Disease Resilience Kit


No one likes to think about their animals getting sick, but it's important to be prepared for anything. The Animal & Livestock Disease Resilience Kit is an excellent kit for farmers who want to have healthy animals who are resilient to diseases.
The kit includes the information you need to get your animals prepared. The Livestock Disease Resilience Kit is essential for any farmer who wants to protect their investment and ensure their livelihood.